We're a small & friendly gym in san anselmo
Stamina is a functional fitness training program in Marin, where we're about pushing your limits in a fun and friendly atmosphere. Come and experience the most challenging workout in Marin!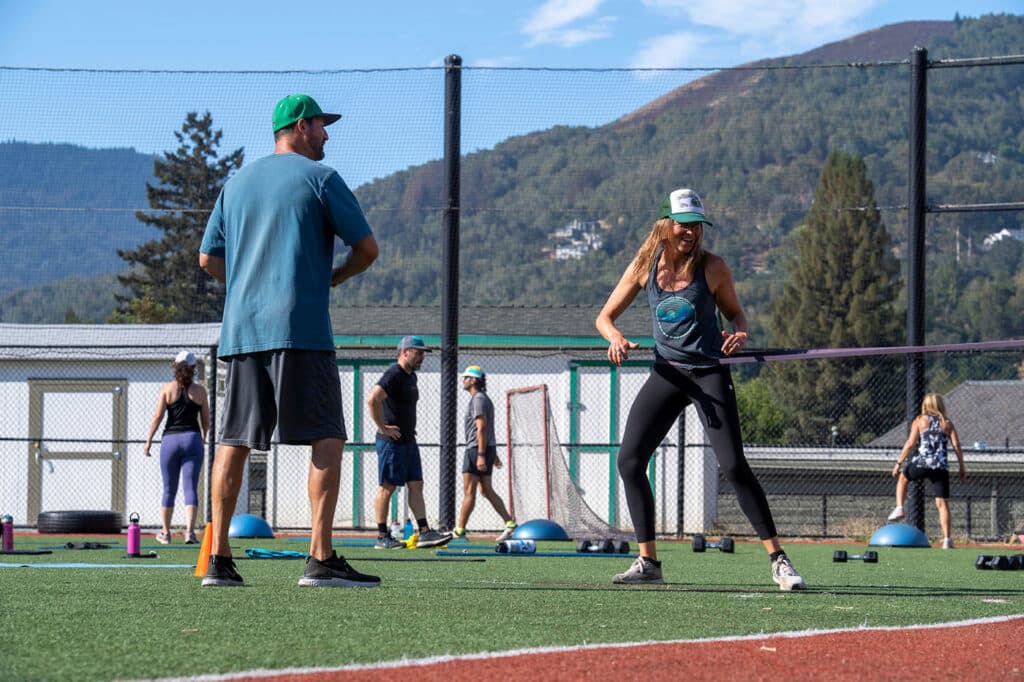 Full Service fitness program
Whole Body Training
STAMINA is a whole body functional fitness training program that offers what its name implies: incredible physical fitness accompanied by the mental endurance to embrace whatever challenge the participant is training for, even if it is just everyday life.

The Stamina Fitness Training program integrates all aspects of fitness into one complete workout. We offer fitness training classes for all ages & abilities. Stamina workouts incorporate areas of old school cross training, HIIT, plyometric bursts, sport-specific movements, and plenty of core exercise.

Come and experience the most challenging workout in Marin! Our functional fitness training workouts will test beginners & experienced athletes alike.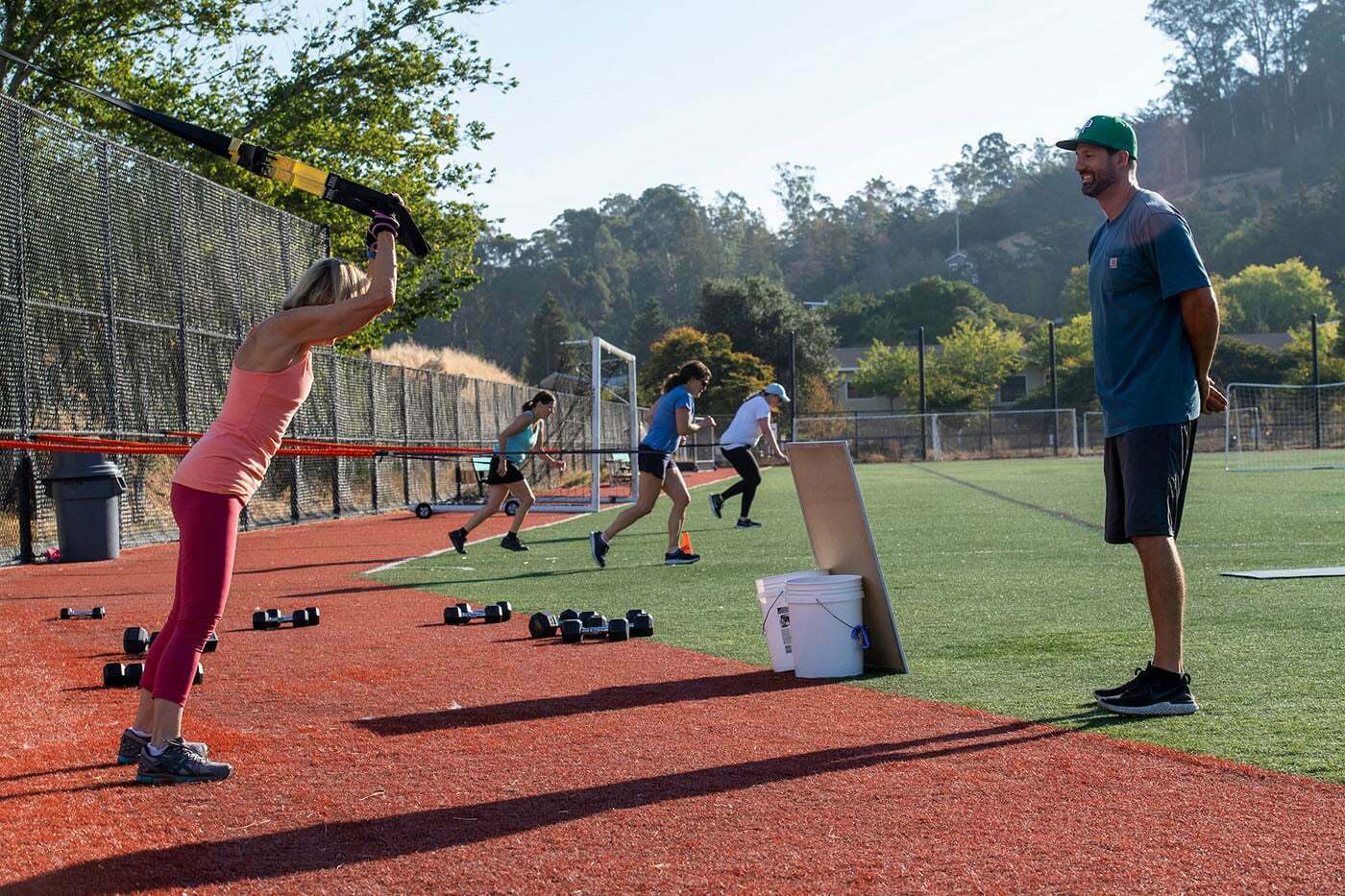 I love working out at Stamina. I was so weak when I started but after months of persistence and guidance I feel better & stronger than I have in years.

Consistency is slippery sometimes. The more I load on my plate personally & professionally it becomes harder and harder to maintain consistency. Stamina does a great job at keeping me consistent.

I feel like I'm getting the personalization and variety of a personal trainer with the camaraderie of a class.
What do we do?
Stamina has it all!
The methodology of our training is simple. We created a program that is fun, varied, uses different modalities and then we created a community around it. The Stamina community is welcoming and inclusive, so you can feel confident and comfortable as you work towards your health & fitness goals.
Outdoors Workouts

We started training outdoors in 2020 & our members loved it...so we never wen't back inside! Join us at Red Hill Field and see how fun it is to train outdoors.

Functional Fitness

The goal of our functional fitness training is to enhance your quality of life by making you stronger, healthier, and more capable of performing daily tasks.

Friendly Community

Our community is built on the principles of support, encouragement, positivity and inclusivity, where we strive to help each other achieve our health goals.

Personal Training

Achieving your fitness goals can be a challenging journey, but with the help of a personal trainer, you can reach your full potential & transform your body & mind.

Program Planning

Let us create you a well-planned and structured fitness program that is tailored to your individual needs, will help you stay on track and achieve great results.

Nutritional Planning

Whether you are looking to lose weight or improve your health, creating a well-balanced nutrition plan can help you optimize your overall well-being.
This week's classes
Upcoming Classes
Join us at Red Hill Field for the most challenging outdoors workout in Marin! We offer multiple training sessions on a Monday, Wednesday & Friday.

Whether you're experienced or just starting out, we will guide you every step of the way, helping you feel better, get stronger & improve your fitness.
Class Schedule