Start the journey to a healthier you
Join us at Stamina Fitness Training in Marin where we offer a range of membership options to suit your budget and schedule. We never charge an initiation fee or a cancellation fee!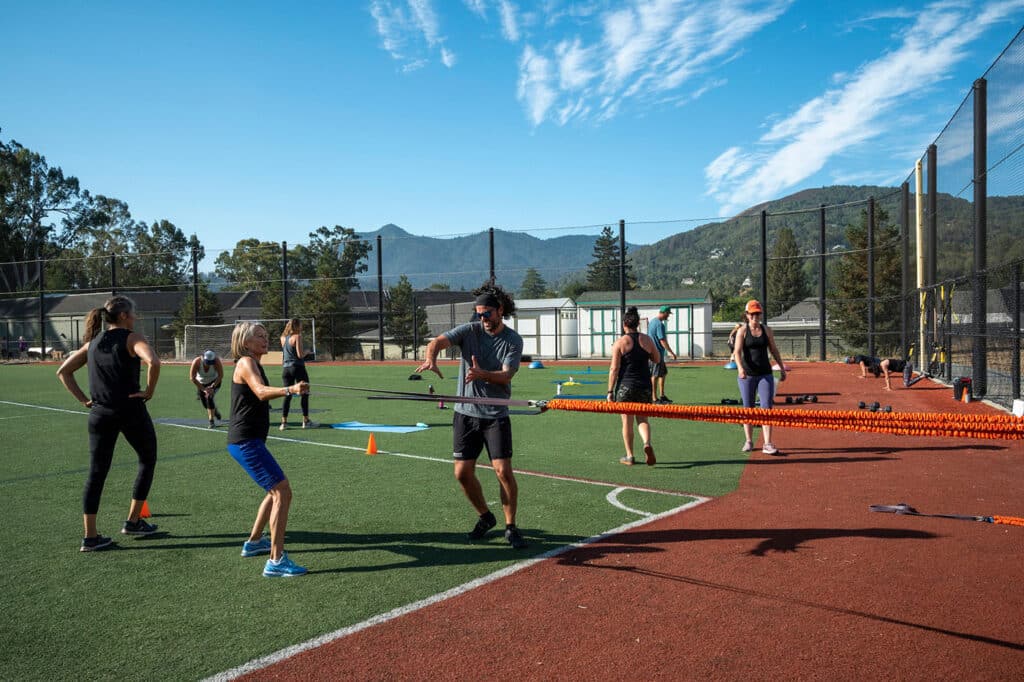 Marin Gym Fitness Memberships
Come & Try a free introductory workout session
We like to know all of our clients personally at Stamina, so before you start on your fitness journey & sign up for a fitness class membership we ask that you come in for an introductory one-on-one session.

Beginners can can take a FREE CLASS or choose to do a discounted private training pack of 2 sessions for $199 (usually $300). The two sessions will encompass going back to basics; squat, lunge, pull up, push up form & learning the flow of the classes.

We will also cover modifier moves you can do in class, which are helpful when getting into the swing of things.
Let's get started
We ask that you please give 30 days notice in writing to

scottstaminafitness@gmail.com

to cancel or freeze a membership, otherwise you will be charged for the following month.
Consistency is slippery sometimes. The more I load on my plate personally & professionally it becomes harder and harder to maintain consistency. Stamina does a great job at keeping me consistent.

I love working out at Stamina. I was so weak when I started but after months of persistence and guidance I feel better & stronger than I have in years.

Sessions are always fun and upbeat with music and a variety of new workouts that I have never tried or would have thought of before.
We would love to help you start training
We understand that finding the right gym membership can be a daunting task, and we're here to make that process as easy as possible. Whether you have questions about our facilities, classes, or pricing options, we are here to provide you with all the information you need to make an informed decision about your options. So, don't hesitate to get in touch - we're just a message or phone call away & we will get back to you within a day.