What makes stamina so special?
Stamina is a family owned Marin County Gym that offers group fitness classes and personal training that is challenging, efficient, rewarding and full of variety. We train outdoors in San Anselmo.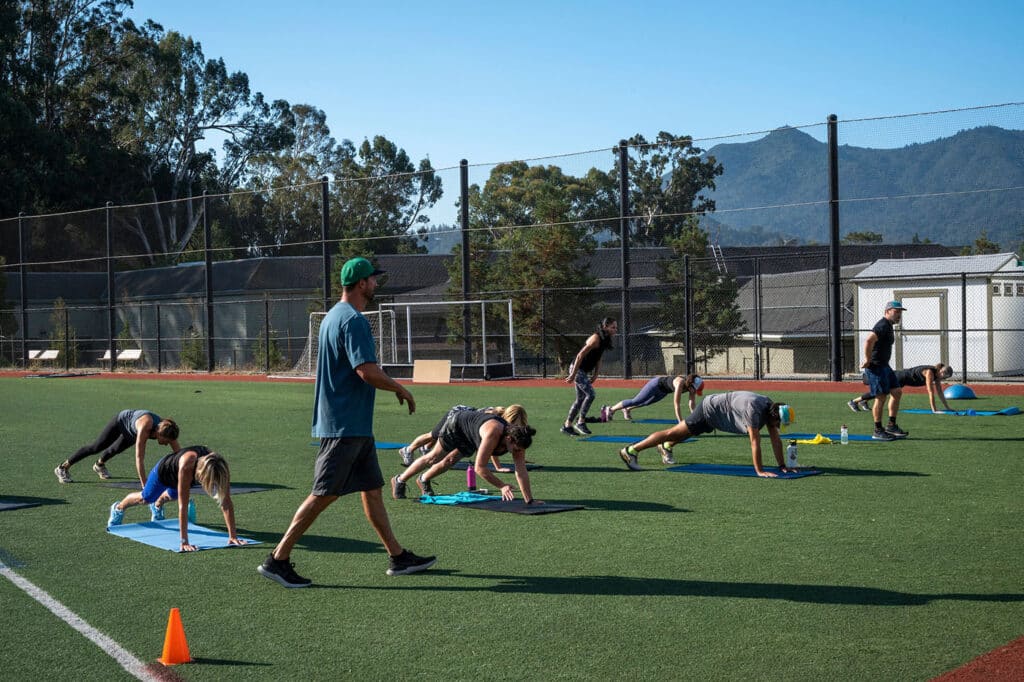 Welcome to Stamina, where fitness meets community & we truly care about our members. We believe in providing a supportive and inclusive environment that empowers our members to reach & maintain their personal fitness goals.
We train outdoors
We started training outdoors in 2020 and our members loved it so much we now train exclusively outside.

We train at Red Hill Field in San Anselmo where we have exclusive use of the facility during our sessions.

Safety and security are a top priority in our workout space, we value individuals & their varied abilities.
We value the individual
Small group sizes averaging between 4 to 10 clients at a time allow us to provide more personal attention.

We are able to cater to your specific needs and make accomodations when necessary.

We like to know all of our members, their likes, dislikes & sports teams! We are a close and friendly community.
Variety brings enjoyment
Each workout will have anywhere from 10-30 different movements involving a full body tone every time.

The variety provides the stimulation and challenge that comes from not knowing and being ready for anything.

It is enjoyable to do moves that are new and unexpected from yourself.

Many moves can be taken home and practiced away from the gym.
Effective & Sustainable
This is accomplished by recognizing the many dimensions of our movement needs.

Stamina is all about moving the body in different planes in addition to the vertical: not everything is up and down.

We use a variety of transverse & twisting motions in our routines, gearing our workout to an everyday program.

Our program is great for participants of skiing, tennis, cycling, swimming, running, and almost any sport.
Based in Marin County
Locally owned & run
We have been proudly located in San Anselmo, Marin County since October 2010. We train at Red Hill Field in San Anselmo. There is lots of free parking!
supportive community

We strive to create an inclusive and encouraging environment for all members, regardless of their fitness level or age.

Variety of Workouts

Our challenging & varied workouts have 10-30 different movements involving a full body tone each and every time.

Effective & sustainable

With a focus on achieving lasting fitness, Stamina is the perfect choice for anyone looking to improve their overall well-being.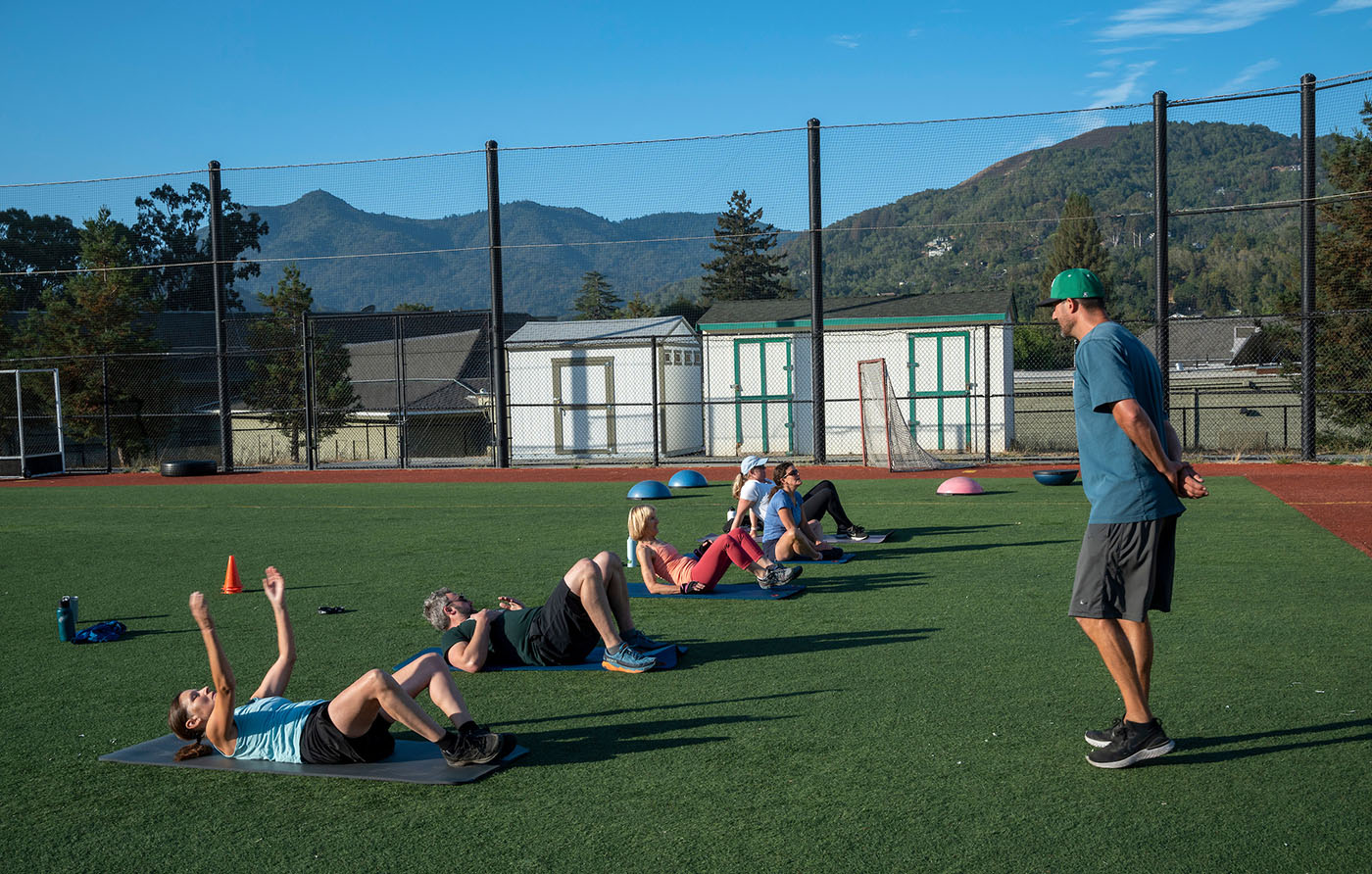 13

Years in Marin

12

Weekly Classes

30

More seconds...